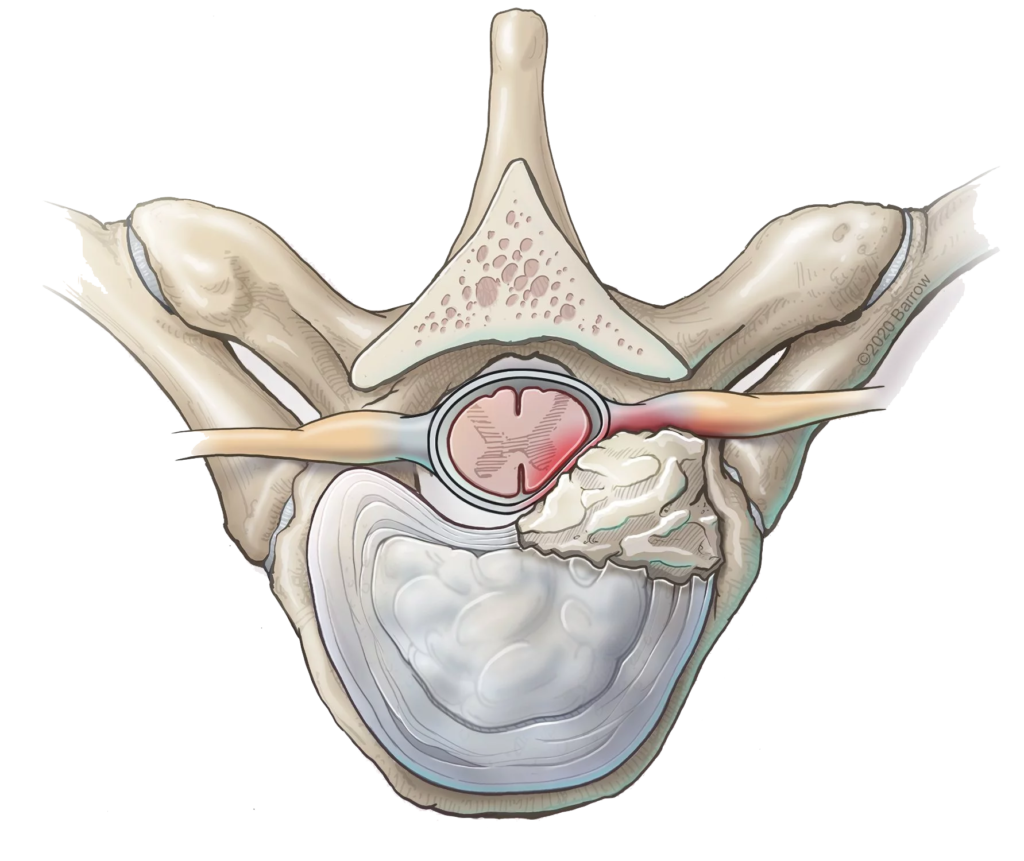 If you are living with neck pain due to a herniated disc, you may feel overwhelmed and frustrated. You are not alone. Herniated discs are a common cause of neck pain, and can be very difficult to treat. 
This guide will provide you with comprehensive information on the causes, symptoms, and treatment options for neck pain due to a herniated disc.
What is a Herniated Disc?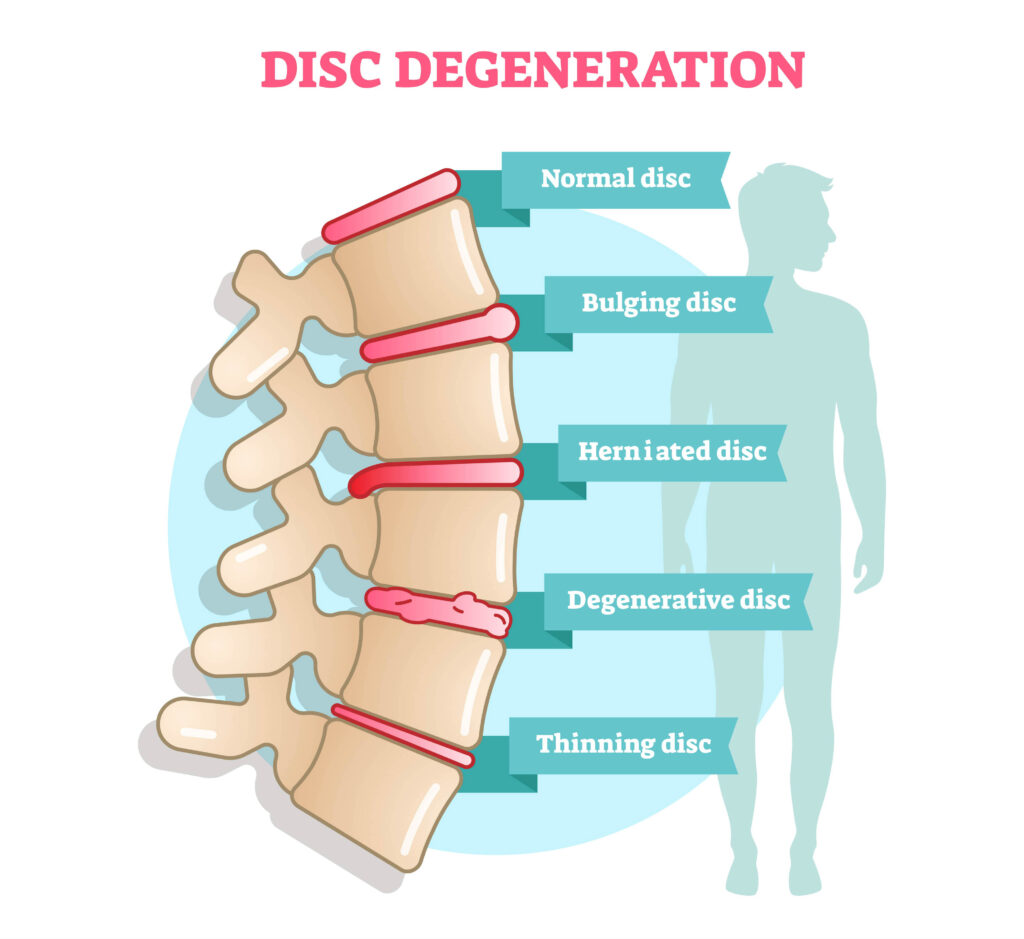 A herniated disc is a condition in which a disc between the vertebrae of the spine ruptures or tears.
This can cause the inner gel-like substance of the disc to leak out, and press on the spinal cord or nerves. This can lead to pain, numbness, or weakness in the neck, arms, and legs.
Herniated discs most commonly occur in the lower back, but can also occur in the neck. The discs in the lower back are under more stress than those in the neck, and are more likely to rupture.
However, a herniated disc in the neck can be just as painful and debilitating as a herniated disc in the lower back.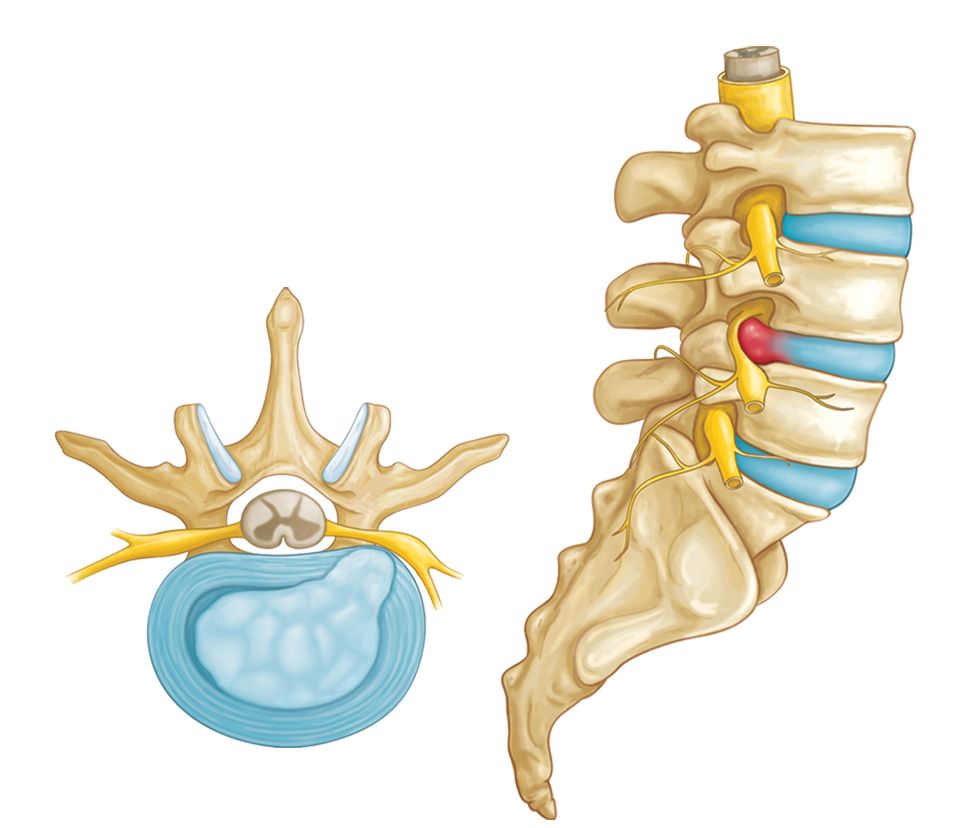 Many things can cause a disc to rupture or tear. Some of the most common causes include:
Degenerative disc disease:
This is the most common cause of herniated discs. As we age, our discs begin to degenerate or break down. This can make them more likely to rupture.
Trauma:
A traumatic event, such as a car accident or fall, can cause a disc to rupture.
Injury:
Repetitive motions or poor posture can lead to small injuries in the discs that can eventually cause them to rupture.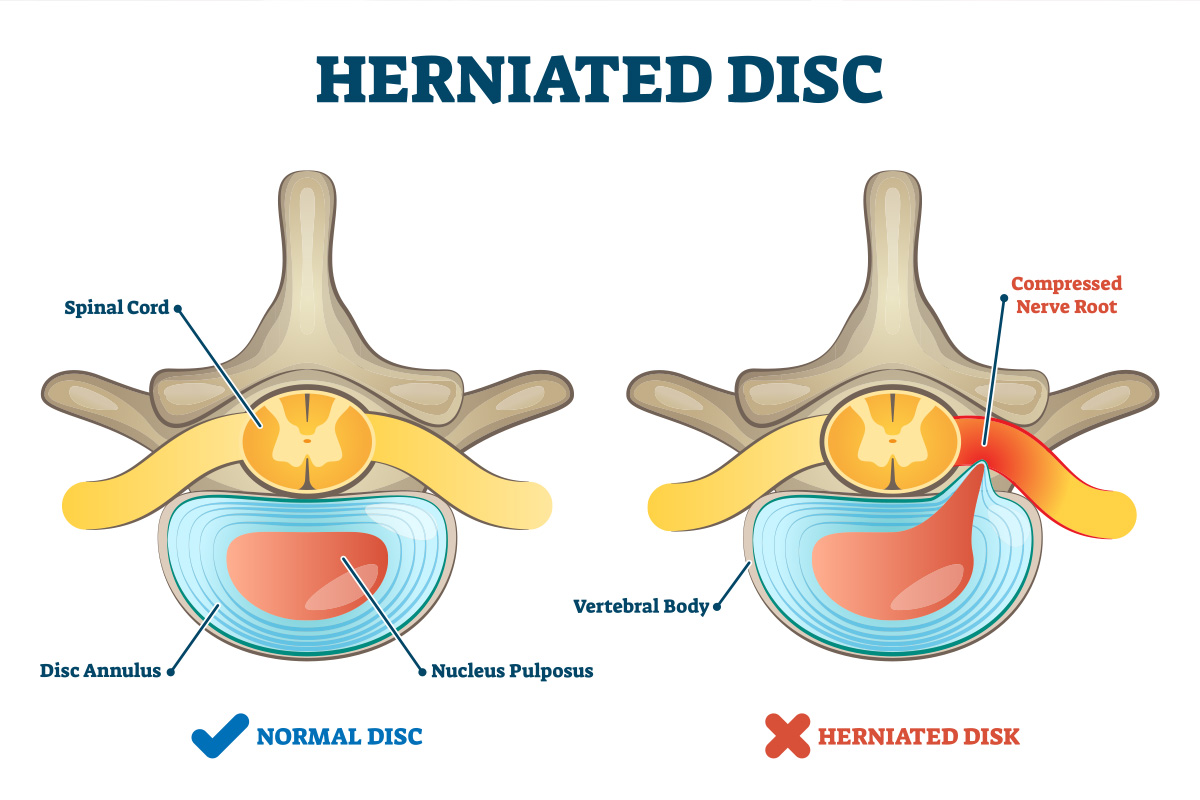 Symptoms of Herniated Disc
Neck pain from a herniated disc can range from mild to severe. It may be sharp or throbbing and may radiate down into the arms and shoulders.
Herniated disk symptoms vary depending on the location of the disc and the severity of the injury. The most common symptom is pain.  Other symptoms of a herniated disc include:
-Numbness or tingling in the arms, hands, legs, or feet
-Weakness in the arms or legs
-Muscle spasms
-Difficulty moving the arms or legs
-Loss of bladder or bowel control (if the disc is pressing on the spinal cord)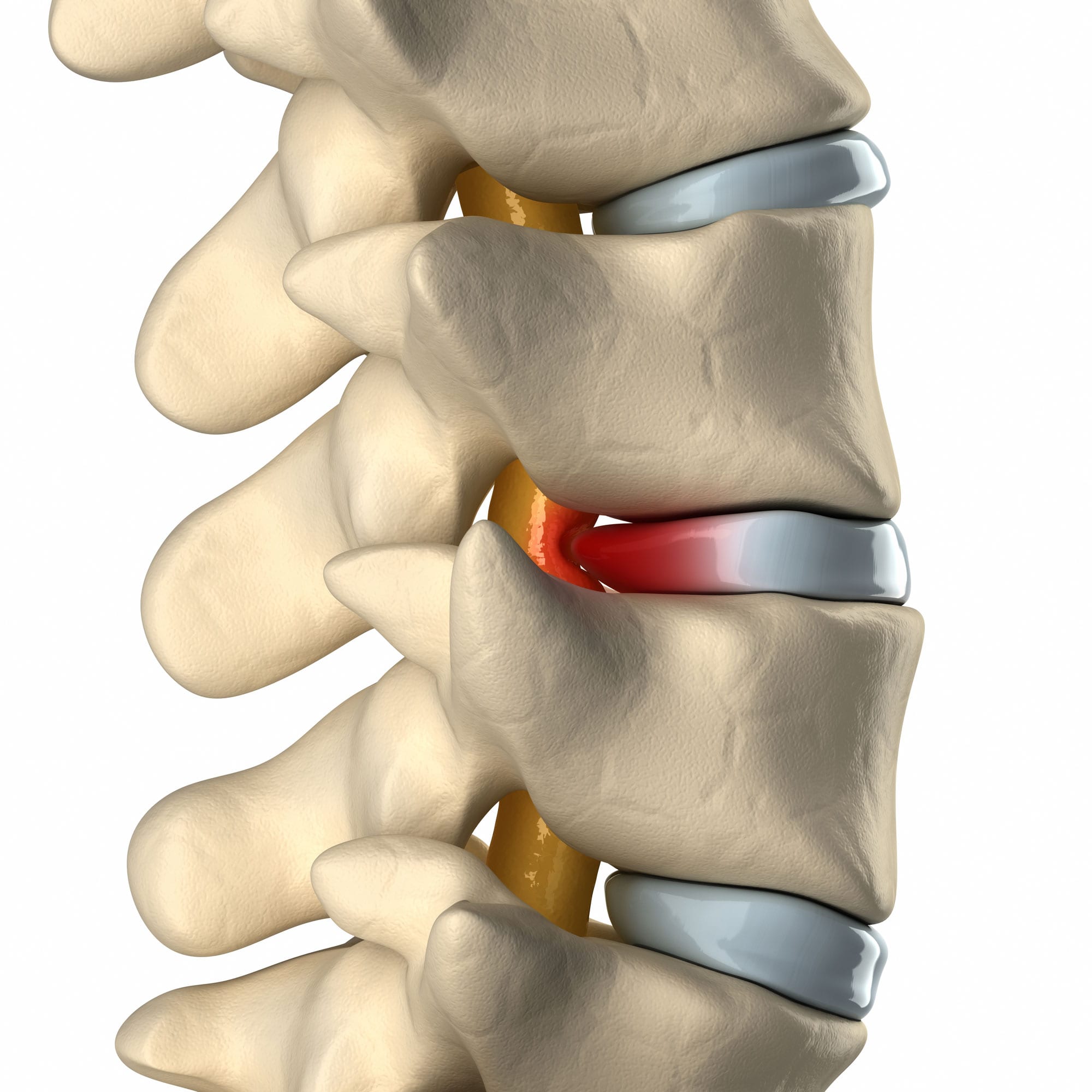 Diagnosis of Herniated Disc
There are multiple ways to diagnose a herniated disc including the following:
Physical Examination:
Your doctor will likely start with a physical examination. They will check your range of motion and look for muscle weakness or tenderness.
Imaging Tests:
Your doctor may order imaging tests, such as an MRI, to get a better look at the discs in your spine.
Electromyography (EMG):
An EMG may also be ordered to determine the nerve root involved in the problem. This test measures the electrical activity of your muscles and can help to determine if the herniated disc is causing nerve damage.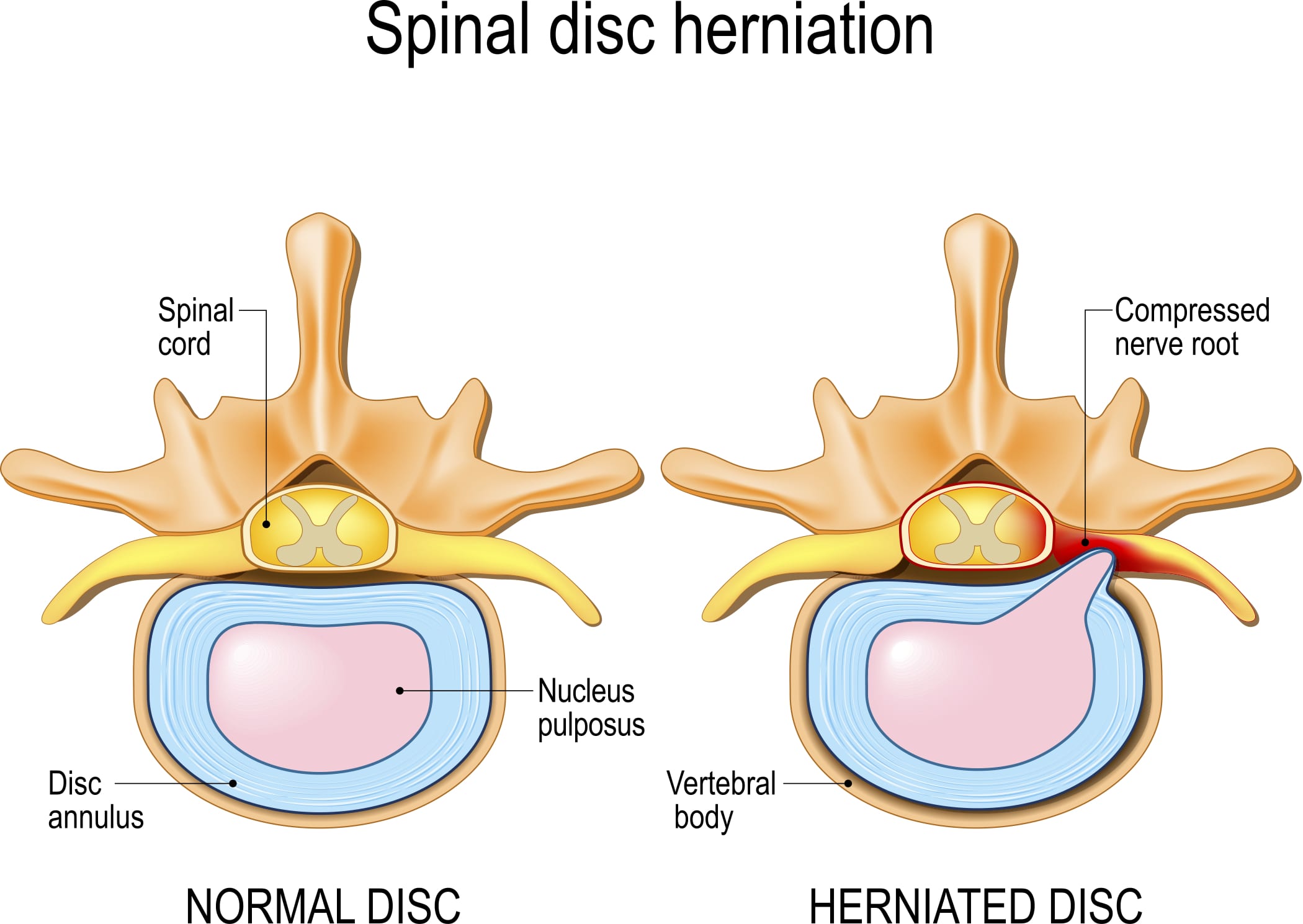 Treatment Options for Herniated Disc
The goal of treatment is to relieve pain and other symptoms and to improve function. Treatment options include:
Medication:
Over-the-counter pain medication, such as ibuprofen or acetaminophen, can be helpful for pain relief. Your doctor may also prescribe stronger pain medication if necessary.
Ice:
Applying ice to the affected area can help to reduce pain and inflammation.
Heat:
Some people find that heat helps to relieve pain from a herniated disc. This can be done with heating pads, hot packs, or warm baths.
Physical therapy:
Physical therapy can help to strengthen the muscles around the herniated disc and improve the range of motion.
Epidural injections:
Epidural injections are a type of steroid injection that is used to reduce inflammation and pain.
Surgery:
Surgery may be an option for people who have severe pain or other symptoms that do not improve with other treatment options.
Prevention of Herniated Disc
There are some things that you can do to help prevent a herniated disc, including:
Exercise:
Staying active and exercising regularly can help to strengthen the muscles around the spine and improve flexibility.
Good posture:
Maintaining good posture and avoiding slouching can help to reduce the stress on the lumbar disk.
Ergonomics:
Using proper ergonomics, such as using a chair with good back support, can help to prevent injuries to the discs.
Wearing comfortable shoes:
Wearing comfortable shoes that provide good support can help to prevent falls.
Quit smoking:
Smoking increases the risk of degenerative disc disease. Quitting smoking can help to reduce this risk.
Frequently Asked Questions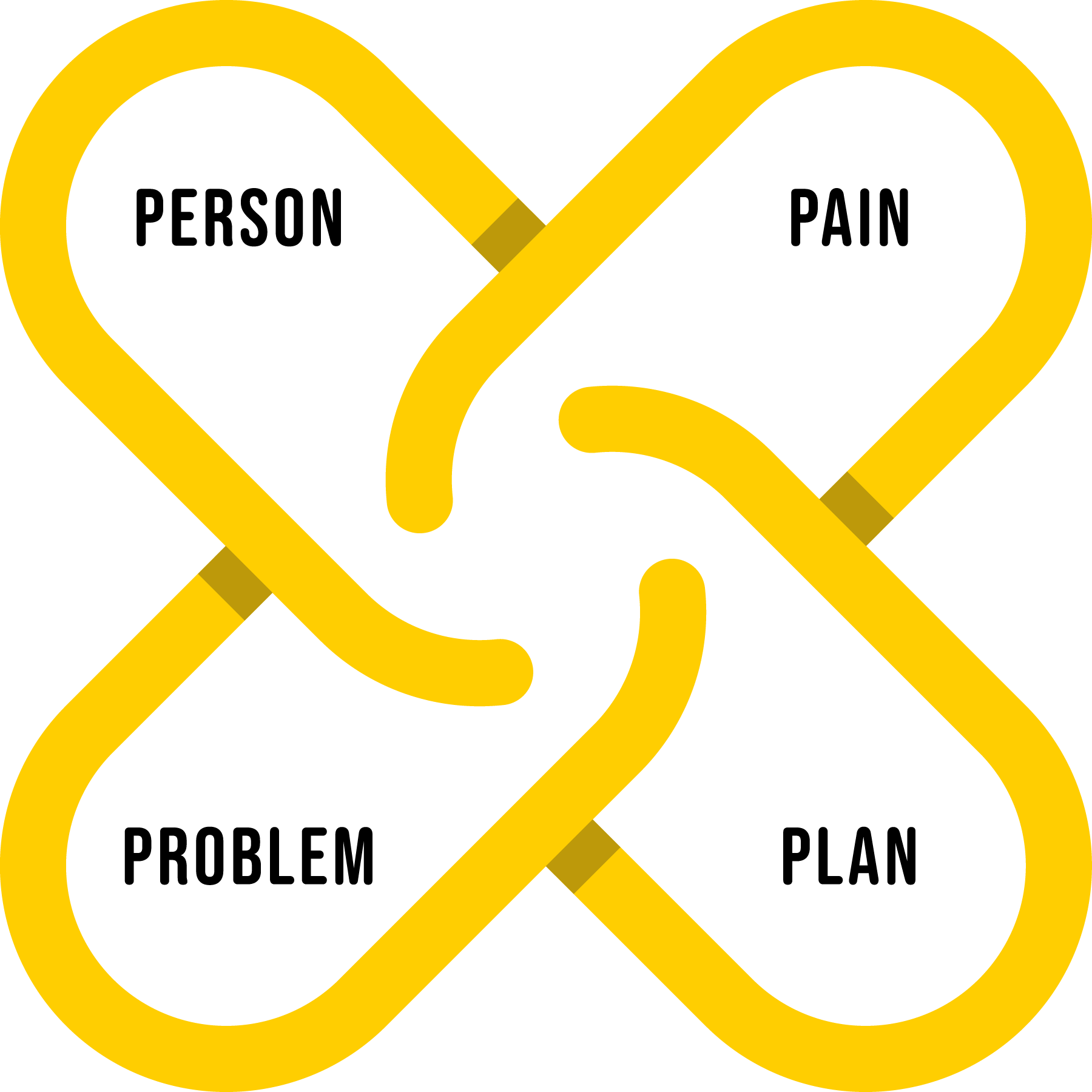 What Pro Athletes Know About the 4P Approach™ to Recovery and Injury Prevention
Grab this free video, where our very own Physical Therapist shares his secrets.
Don't let pain steal your ability
to do the activities you love
Many active people struggle to find long term relief from joint and muscle pain, because they haven't been able to pinpoint the root cause of their problem. We created a joint by joint approach to healing that identifies the source of your pain and restores movement with
a personalized plan, so you're free to move and do the activities you love again.