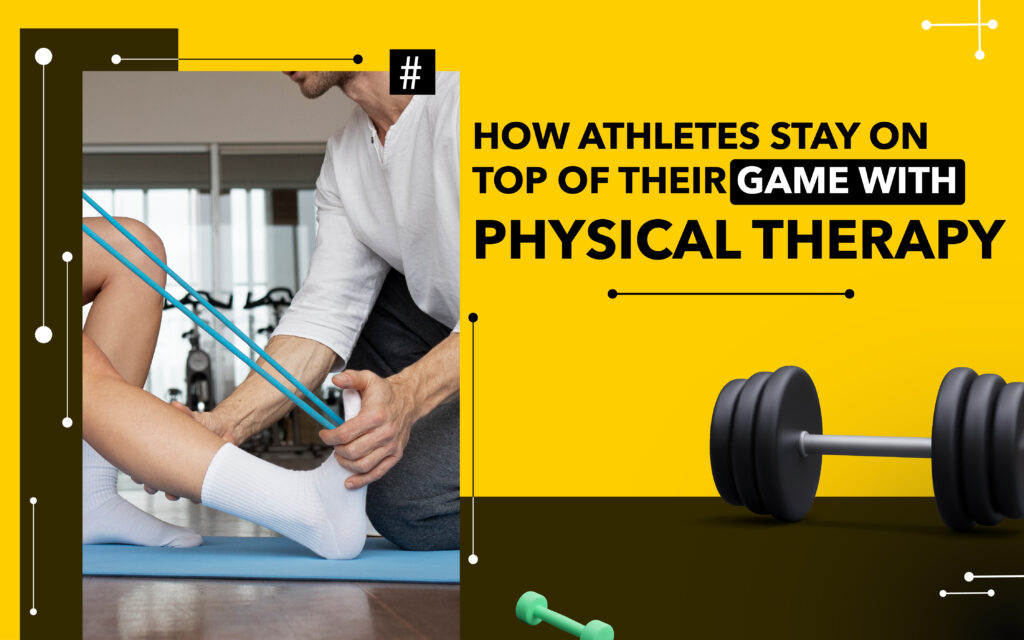 We marvel and applaud when we see our favorite athletes on TV. Something that we wonder about when we look at athletes is how they consistently stay at the top of their game. The simple answer is advanced physical therapy.
Role of PT in Athletic Performance
Athletes subject their bodies to intense physical duress through most of the year. Normally, this can lead to overuse injuries, muscle imbalances, and other types of issues. This is where the expertise of a physical therapist comes in to save the day.
Physical therapists in Newport Beach CA are trained professionals who specialize in diagnosing and treating musculoskeletal and movement-related problems. They can observe your movements and posture if something is awry in your body. They can employ many techniques like physical therapy, modalities, stretching, and many others to help eliminate aches and strains.
Key Benefits of Physical Therapy
● Injury Prevention
Injuries can happen regardless of the type of sports discipline you pursue. Physical therapists work with you to analyze and identify potential sources of injuries in your body. Once they've developed a profile, they can work on remedial measures.
Experienced physical therapists create a customized exercise and conditioning program that can address several weaknesses in your body. It helps athletes reduce the chances of serious injury and keep performing at their best.
● Tailored Treatment Plans
A huge benefit of physical therapy is its personalized approach. Since each person's needs are unique, physical therapists work with them to create a customized plan to address their issues. This includes proper posture and body mechanics designed to unlock an individual's true potential.
It considers a comprehensive assessment of the patient's medical history and specific goals. The therapist may employ a combination of therapeutic exercises, manual therapy, and modalities. They go to great lengths to ensure that each treatment is safe and effective for the patient.
● Enhancing Strength and Flexibility
Strength and flexibility are key not just to performing sports but everyday tasks as well. Bending, reaching, lifting, and even standing for extended periods all rely on the body's strength and flexibility. Physical therapists work with patients to target and develop specific muscle groups and chains to improve consistency and performance.
Physical therapy programs also prevent chronic conditions like arthritis or fibromyalgia, which can be challenging to recover from. Therapists can help patients improve joint function and quality of life in general.
● Rehabilitation and Recovery
Recovery post-injury is necessary to help individuals regain their strength and mobility. This is where physical therapy excels and is most preferred compared to other types of treatment. Therapists create structured therapy plans that can help accelerate the recuperation period and put them back on the road to wellness.
Physical therapists have considerable experience in diagnosing the reason for specific aches and pains. Their expertise allows them to provide quick and accurate analysis and guidance on best recovering from a particular issue. Consulting with them also helps athletes understand their limitations, reducing the chances of the same injury in the future.
Importance of Sports-Specific Therapy Programs
Sports-specific therapy programs are designed to address the unique needs of athletes in a particular sports discipline. These physical regimens are designed to assess and help patients who have stresses or injuries while engaged in a particular sport.
These therapy programs aim to replicate that sport's specific movements and stresses. This approach can help people perform better at the sport and recover quicker from injuries. It directly improves their abilities in the sport by focusing on targeted muscle chains and correcting faulty movement patterns.
Relying on sports-specific therapy programs also reduces the risk of common injuries associated with that sport. Therapists can create an effective checklist for athletes to follow, resulting in better performance and more resilience. Athletes can maintain peak performance for longer periods through tailored therapy programs.
Trends and Innovations in PT
PT has been a field that has seen continual evolution with advancements in technology, research, and healthcare. Telehealth and virtual PT are some of the most widely adopted uses of technology, especially after the COVID-19 pandemic. These quick and convenient sessions allow patients to interact without traveling to clinics directly.
Wearable technology and apps have been a huge development when it comes to PT. These devices are able to track patient progress and deliver real-time metrics during exercise. This ecosystem, device and apps, are able to provide a great space for people to track their physical progress and monitor their response to physical therapy.
To stay ahead of the competition is a perpetual challenge, especially when discussing sports and athletes. Physical therapy has emerged as the best alternative to quick and effective recovery. Physical therapy has been an effective solution at all levels, from optimizing performance to injury recovery to improving well-being.
If you're looking for a professional physical therapy clinic in Newport Beach CA, consider visiting MOTUS Sports Physical Therapy. We have a range of physical therapy programs that can improve your numbers and keep you from falling to serious injury. We are committed to providing physical care and recovery through the latest innovations in physical therapy!