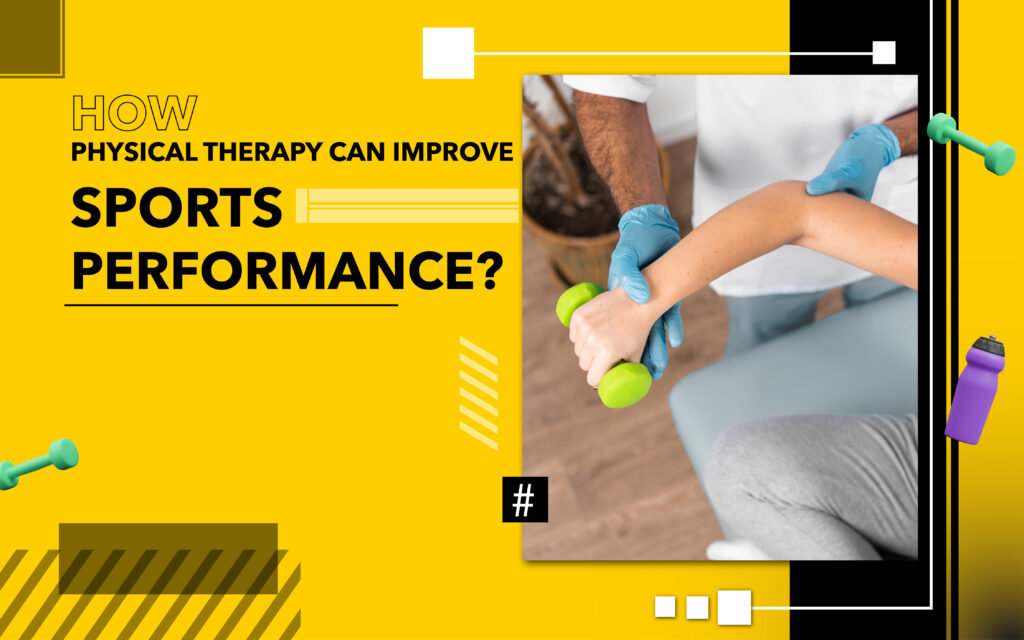 From a weekend warrior to the top rung professional athlete, physical therapy is an important part of fitness and well-being. Everyone can gain the benefits of a good physical therapy session. It can help you improve your performance in whatever sport you're engaged in. PT focuses on preventing injuries, improving mobility, and increasing strength.
We at MOTUS Sports Physical Therapy clinic in Seal Beach CA can help you improve and recover. Our expert therapists can help you build power, speed, and resilience. Gain flexibility and improve your range of motion with our clinic's latest equipment and techniques.
8 Ways Physical Therapy Can Help Athletes
1. Enhanced Mobility and Flexibility
One of the primary reasons for sports-related injuries in the modern era is because of lack of flexibility. Extended range of motion through flexibility and mobility helps everyone and not just athletes. Therapists can guide athletes to improving their mobility and gain a better understanding of their bodies.
Physical therapy improves every aspect of their flexibility through techniques like stretching, joint mobilization, and soft tissue massage. These techniques can help them move freely and ensure more efficiency when they take part in any activity. Range of motion is not only important for athletes, but it helps people in everyday situations, too.
2. Injury Prevention and Rehabilitation
Physical therapists excel at assessing body mechanics and identifying areas of weakness or instability. This could easily devolve into serious strain or chronic injury if left unchecked. Physical therapists can develop personalized injury prevention programs that can really help athletes during their recovery phase.
These programs can be customized to your needs and requirements and help prevent injuries. It can also help quicken the rehabilitation process. The earlier you can check in with a physical therapist, the better it will be for you in the long run.
3. Strength Training and Endurance Building
When you're an athlete, strength and endurance are key areas when you want to improve your performance. Building strength can lower your risk to injuries and better endurance can help you recover quickly so you are ready for the next game. Both of these aspects are critical to the life of an athlete.
Endurance prevents muscle fatigue and accelerates recuperation. Sports therapists can design strength-building programs that target specific areas of the body according to the needs of the individual. They can help athletes with endurance through advanced breathing and regenerative techniques.
4. Superior Balance and Coordination
When you're an athlete or even playing casual sports, balance is everything. It helps you maintain your posture and decrease susceptibility to injuries. Balance also improves coordination and increases your chances of doing well at whatever sport you're playing.
Several aspects of physical therapy are not just focused on better strength but also on giving the athlete proper balance and coordination. An important goal of PT is to ensure that your body remains stable in any position. For athletes, this helps you make more decisive plays during a game. It reduces the likelihood of injuries and lowers reaction times.
5. Focused Functional Training
Functional training refers to improving an athlete's most utilized muscle group to ensure they're performing optimally. Here, the therapist focuses on specific movements and demands of a particular sport or activity. Sport-specific workouts and drills can help hone the skills of the athlete.
This type of focused training can help develop a keen muscle memory that improves your ability to excel at a particular sport. It keeps your core from getting injured while helping you avoid serious strains or injuries. Functional training is a key aspect to improve sport performance and avoid injuries for the long term.
6. Pain Management and Recovery
Pain management and recovery is vital for an athlete especially when they're older and want to prolong their careers. A huge part of this process is understanding what an athlete's areas for improvement are. This is where sports therapists can make a huge difference to the life of an athlete.
They have several techniques that they use to shorten recovery times and improve the quality of recuperation. Manual therapy can help them assess how strained the muscle is and work on helping you get better. Modern therapy clinics also employ heat, cold, ultrasound, and electrical stimulation.
7. Hitting Physical Goals
Setting the right goals is vital for an athlete and it helps them progress on a consistent basis. Care should be taken that the goals are attainable and realistic as opposed to unattainable goals that can end up in frustration. Therapists work closely with athletes to understand their bodies and requirements during goal setting which helps them come up with suitable targets and milestones.
Therapists can help athletes through creating customized plans that can help them though flat spots and weakness in their game. The benefit of therapists is that they can come up with tailored training and practice programs that are uniquely suited to the athlete's requirements for the sport. These training programs will also include smaller milestones to track their progress which can be adjusted as per their evolving needs.
8. Optimizing Overall Athletic Performance
Athletes are like finely tuned machines and they want to extract every ounce of performance from their bodies. Therapy gives them the advantage of improving their overall athletic performance and reduces the chances of career-ending injuries. A therapist working closely with an athlete can create an optimal training plan for the individual addressing their weaknesses and improving their strengths.
Therapists can help them work on all their athletic attributes while helping them reduce chances of injuries and enabling quicker recovery. Finally, therapists can also keep track of their progress which can help accelerate long-term gains.
Physical therapy plays a huge role when it comes to several aspects of an athlete's life namely performance, injury prevention, and recovery. Therapists help athletes get a better understanding of their bodies and know about limitations. It enables athletes to better take care of their bodies and set short and long-term goals.
For more professional advice on the subject, do contact MOTUS Sports Physical Therapy. We have highly experienced physical therapists who can help you unlock your true potential. You can drop your details on our website, and we'll get back to you at the earliest!