Become the Go-To Practitioner for Rotational Athletes
The MOTUS Rotational Athlete online course gives you everything you need to treat rotation-based injuries like an expert.
2-Day Intensive or Self-Paced
Getting to the root of sports injuries doesn't have to be complicated.
A SELF-PACED ONLINE COURSE FOR PRACTITIONERS
THE ROTATIONAL ATHLETE: FROM INJURY TO RETURN TO SPORT
If you want to get great results, treating the site of pain isn't enough.
Pain and fear of injury is a main concern for athletes who swing, pitch, kick, or use other repetitive rotational movements in their sport. When we only address the site of their pain, our treatments are less effective, patients lose confidence in us, and they seek help elsewhere.
If you're a physical therapist, chiropractor, acupuncturist, sports massage therapist, or any other practitioner that works with athletes, you know that the key to getting great results means treating the root of the problem.
The MOTUS Rotational Athlete Course trains you to work at a higher level, by activating the entire kinetic chain to stop pain at the root and get your patients back in the game.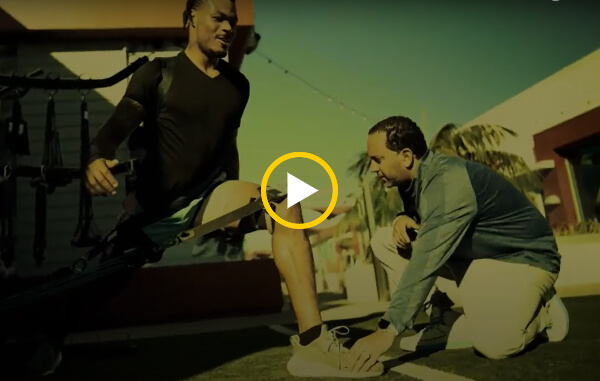 Learn to effectively treat pro and amateur athletes who rely on healthy rotation to play their sport.
Level-Up Your Rotational Injury Treatments in 3 Steps
We address the 7 hidden reasons your patients aren't healing…
For most athletes who rely on dynamic rotational movement, treating the site of their pain is not addressing the root cause of it. In this course, we examine the 7 key impairments are limiting athlete's proper body mechanics and slow down your healing results. Then, you learn simple exercises you can teach your patients to solidify your treatments and further enhance their performance.
PHASE 1: Understand Rotational Biomechanics
To effectively treat and educate athletes, we need to first understand healthy rotational biomechanics.
PHASE 2: Address the 7 Impairments
Next, we explore the key reasons why your approach to treatment must go beyond the site of pain.
PHASE 3: Take Action with Exercises
In Phase 3, learn a wide range of exercises that restore rotational joint mobility and improve performance.
Get the entire course,
plus CEU credits
for ONLY $129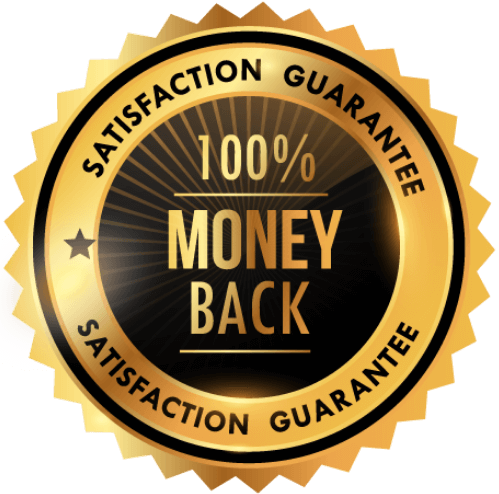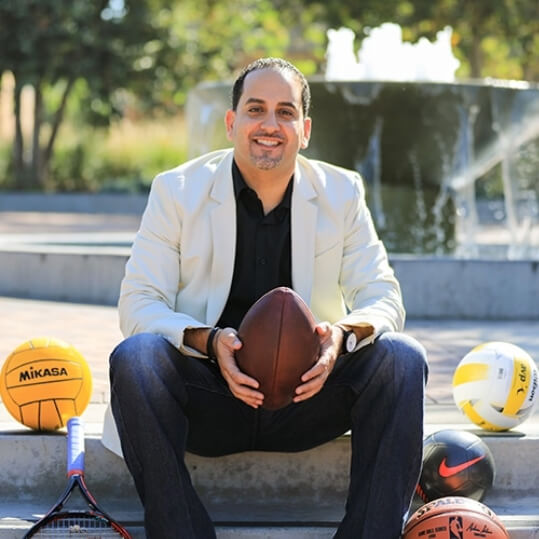 Hi there,
I'm Drew Morcos, founder of MOTUS Specialists Physical Therapy in Orange County, California.
I developed this Rotational Athlete Course after treating hundreds of athletes and seeing that the source of their pain almost always linked back to a handful of key impairments. By addressing these impairments, we were able to successfully restore strength, mobility, and reduce their risk of injury.
This discovery has made my practice one of the most successful in my area, and drove new athletes (pro and amateur) to my clinic doors. Now, I'm sharing my methodology with you, so you can get the same results in your practice and help more athletes.
Drew Morcos
PT's to the Pro's, Stars and Skeptics
Discover why the pro's, protective parents, and weekend warriors trust our 4P Joint By Joint Approach™.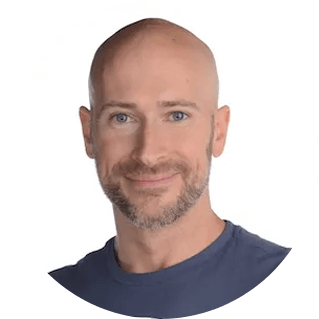 Mike J.
Les Mills Master Trainer
If you're looking for help with injury rehab or prehab, MOTUS is your answer. They are my go-to. I'm always blown away by how on-point they are when it comes to figuring out and fixing the underlying issues surrounding my sports-related injuries. They seriously put years back onto my body, and I'd recommend MOTUS to any athlete or sports enthusiast.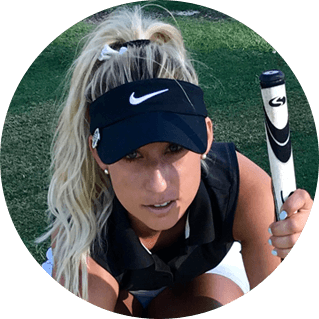 Anna D.
Professional Golfer
Motus PT is incredible. Being a professional athlete and getting injured, it is extremely important to get the correct help to get back to playing. I trust Motus and they have helped me drastically. Injured or not taking care of your body is important and Motus is will help you do just that; you will not be disappointed!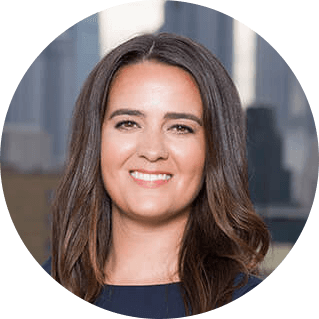 Megan B.
Lawyer
MOTUS was awesome! Highly recommend!! The PTs are very knowledgeable, friendly and take their time with each patient. They helped me rehab my ankle and get back to normal quicker than I ever could have on my own. The facility has top notch equipment and everyone who works there is excellent!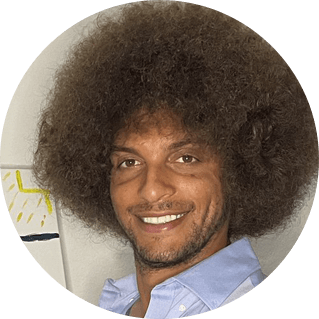 Mack H.
NFL
From crawling to running (literally)! Thank you so much! It has been quite the journey, but the results are the proof of how great you guys are. My body is finally trending towards full health. I appreciate all the time and energy you put into getting me back right.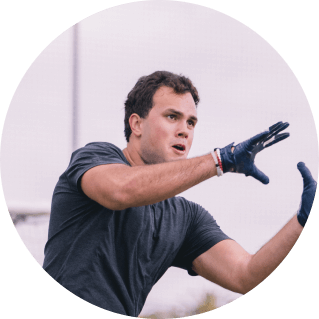 Hunter H.
NFL
The best in the game! They have gotten me back better than I was before from many injuries. Would not be where I am today without them. If you are looking for a PT this is where you need to go.
I was introduced to MOTUS in 2016 and have been going ever since. I suffered an ACL tear in 2014 that I never truly recovered from until doing Therapy with MOTUS. Not only do they treat the issue, they find the root cause of the problem and teach you exercises and movements to maintain your health long after the treatment ends. I am a Sports Performance Coach and have sent several of my athletes to MOTUS for physical therapy. They have all been completely satisfied with the results and returned to sport 100% healthy. Thank you MOTUS for being the most knowledgeable and caring physical therapists in California!
Genet L.
G Fit Sports Performance Coach
It's time to toss out the old school
physical therapy playbook.
We'll never hand you a stack of those black and white exercise printouts.
Got questions? We've got answers.
Develop Your Expertise as a Sports Medicine Specialist
We believe full recovery is possible when you treat the source of the problem, not just the site of pain.
We designed the Rotational Athlete Course to systematically restore joint strength and rotation to ball-and-socket joints like the shoulders, hips, elbows, ankles, and more.
You'll learn to teach your patients effective exercises that work with the body's natural chain of movement, so they can heal faster and return to their sport.
Be the hero that gets your patients back in the game.
MOTUS Client
Janelly Farias
Level up on rehab and prevention and get back to the activities you love
Schedule A Call
We'll walk you through our 4P Joint Approach™ and set up your 60-minute 1:1 consultation.
Get Your Personalized 4P Plan
We'll pinpoint the source of your pain and design a plan to restore movement along the entire kinetic chain.
Start Moving Again
Get an edge on injury prevention, relieve joint and muscle pain, and return to activities you love with confidence.
Stop wondering if you'll ever
get back to being you.
After my first visit with
MOTUS
PT, the mobility in my shoulder smoother than it's every been in my life. They spent the entire hour appointment working with me on various stretches, manual therapy, and teaching me how to activate specific muscles to begin correcting an imbalance. If you're looking for advanced PT and results--this is 1000% the place!
3 Ways to Level Up Your Rehab and Injury Prevention With Us
Don't let pain steal your ability
to do the activities you love
Many active people struggle to find long term relief from joint and muscle pain, because they haven't been able to pinpoint the root cause of their problem. We created a joint by joint approach to healing that identifies the source of your pain and restores movement with
a personalized plan, so you're free to move and do the activities you love again.