Crush the NSCA Strength and Conditioning Specialist Certification
The MOTUS Strength and Conditioning course gives you everything you need to become an NSCA Certified Strength and Conditioning Specialist (CSCS®) in just 8 hours.
Engaging Labs & Video Content
Is it time to get CSCS® Certified?
8 hours of training. 1 certification. A lifetime of expertise.
SELF-PACED ONLINE COURSE FOR TRAINERS AND THERAPISTS
Principles of Strength and Conditioning & Application in Performance Training
To be an industry-leading sports specialist, you need industry-leading certification.
Among all the certifications you can take to boost your credibility, the National Strength and Conditioning Association Certified Strength and Conditioning Specialist (CSCS®) is the most well-recognized foundation for any sports medicine professional.
While other training courses prepare you to sit for the NSCA exam, The MOTUS Principles of Strength and Conditioning & Application in Performance Training program goes deeper.
This course equips you with a deeper understanding of the science of exercise biomechanics and the most effective clinical practices so you can help more athletes achieve peak performance.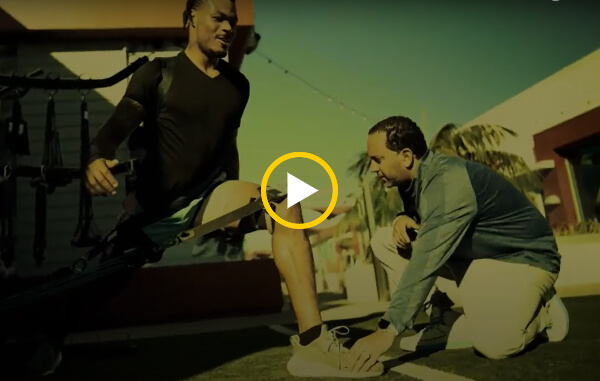 Comprehensive lectures, video explanations, and exercise labs to prepare for certification in just 1 day.

Understand Neuromuscular Anatomy

Understand Muscle Physiology

Bioenergetics of Exercise and Training

Learn Proper Body Mechanics

Physiological Adaptations to Conditioning

Physiological Adaptations to Training Programs.

Endocrine Response to Resistance Training

Biomechanics of Resistance Training

Test selection and Test Administration

Learn Correct Exercise Techniques

Design an Anaerobic and Aerobic Exercise Programs

Apply the Correct Exercise Prescription Principles

Upper and Lower Body Plyometrics

Olympic & Weight Room Lifting

Speed, Agility, Endurance Training

Periodization and Training Strategies
Your fast track to becoming a
Certified Strength and Conditioning Specialist ®
Athletes & Active Individuals
Whether you want to optimize your workouts, prevent injury, or simply get to know your body better, this training will give you the knowledge you need to progress.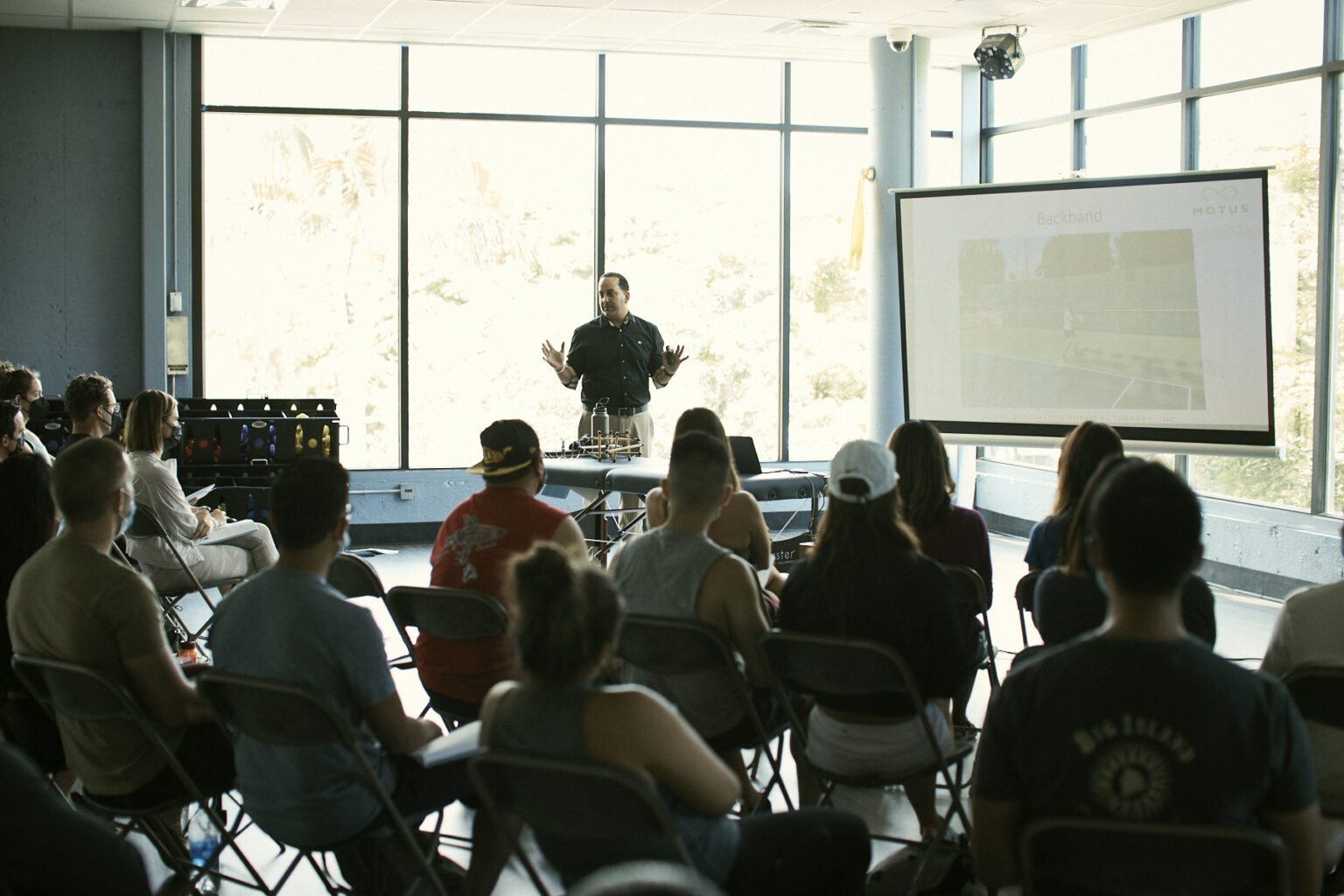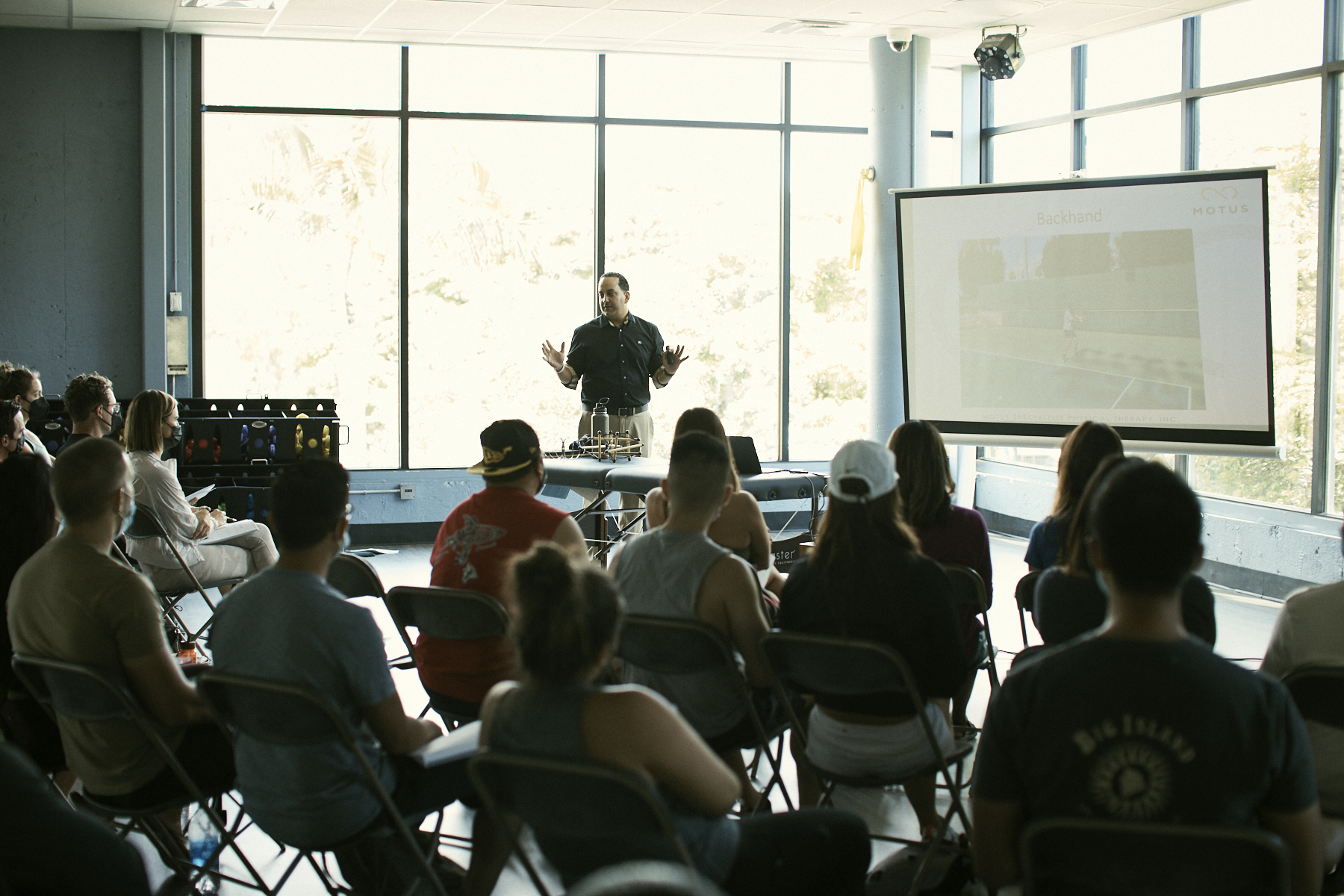 Fitness Instructors & Personal Trainers
Ready to take your client training to the next level? This training sets you up to become a Certified Strength and Conditioning Specialist® in just 8 hours.
Start the training now
for ONLY $375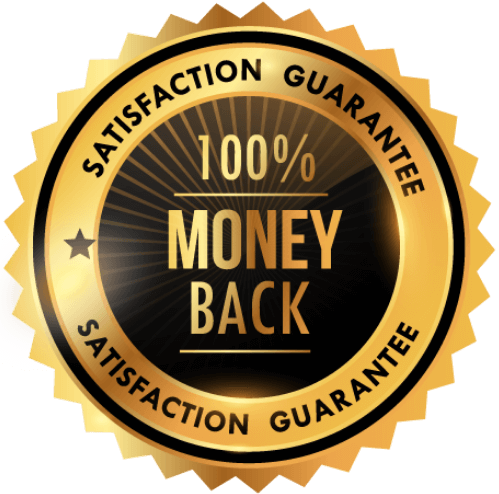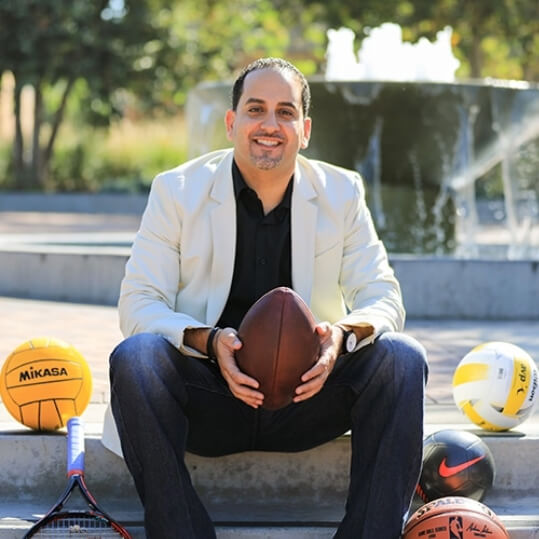 Hi there,
I'm Drew Morcos, founder of MOTUS Specialists Physical Therapy in Orange County, California.
After training hundreds of physical therapists, personal trainers, and other practitioners, I've noticed something: those who have a solid understanding of the science of exercise biomechanics get better results, retain top athlete clients, and consistently bring an expert mentality to their work.
The NSCA Strength and Conditioning Specialist Certification® is the foundational piece you need to grow your expertise as a sports specialist. With my training, you'll be prepared to earn your certification and confidently work with any athlete or active individual.
Drew Morcos
Got questions? We've got answers.
PT's to the Pro's, Stars and Skeptics
Discover why the pro's, protective parents, and weekend warriors trust our 4P Joint By Joint Approach™.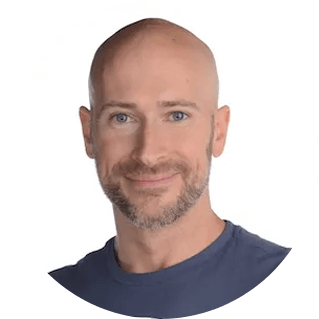 Mike J.
Les Mills Master Trainer
If you're looking for help with injury rehab or prehab, MOTUS is your answer. They are my go-to. I'm always blown away by how on-point they are when it comes to figuring out and fixing the underlying issues surrounding my sports-related injuries. They seriously put years back onto my body, and I'd recommend MOTUS to any athlete or sports enthusiast.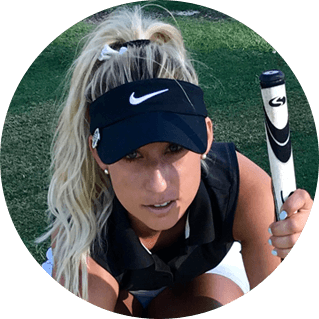 Anna D.
Professional Golfer
Motus PT is incredible. Being a professional athlete and getting injured, it is extremely important to get the correct help to get back to playing. I trust Motus and they have helped me drastically. Injured or not taking care of your body is important and Motus is will help you do just that; you will not be disappointed!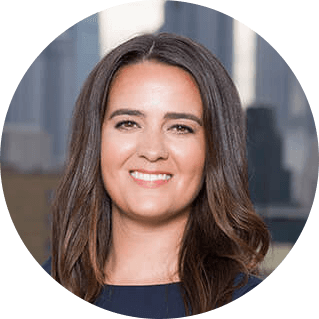 Megan B.
Lawyer
MOTUS was awesome! Highly recommend!! The PTs are very knowledgeable, friendly and take their time with each patient. They helped me rehab my ankle and get back to normal quicker than I ever could have on my own. The facility has top notch equipment and everyone who works there is excellent!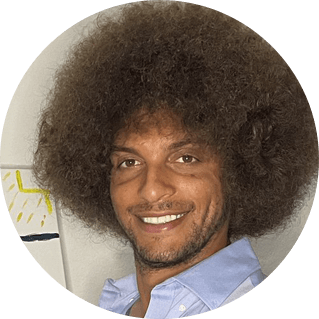 Mack H.
NFL
From crawling to running (literally)! Thank you so much! It has been quite the journey, but the results are the proof of how great you guys are. My body is finally trending towards full health. I appreciate all the time and energy you put into getting me back right.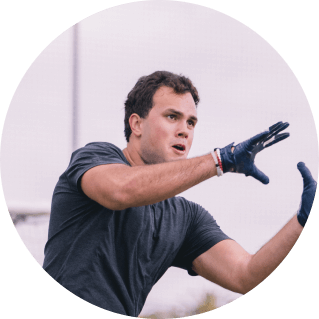 Hunter H.
NFL
The best in the game! They have gotten me back better than I was before from many injuries. Would not be where I am today without them. If you are looking for a PT this is where you need to go.
Create exercise programs and accelerate athlete care with the leading science-based approach.
MOTUS Client
Janelly Farias
NWSL
Level up on rehab and prevention and get back to the activities you love
Schedule A Call
We'll walk you through our 4P Joint Approach™ and set up your 60-minute 1:1 consultation.
Get Your Personalized 4P Plan
We'll pinpoint the source of your pain and design a plan to restore movement along the entire kinetic chain.
Start Moving Again
Get an edge on injury prevention, relieve joint and muscle pain, and return to activities you love with confidence.
Stop wondering if you'll ever
get back to being you.
After my first visit with
MOTUS
PT, the mobility in my shoulder smoother than it's every been in my life. They spent the entire hour appointment working with me on various stretches, manual therapy, and teaching me how to activate specific muscles to begin correcting an imbalance. If you're looking for advanced PT and results--this is 1000% the place!
3 Ways to Level Up Your Rehab and Injury Prevention With Us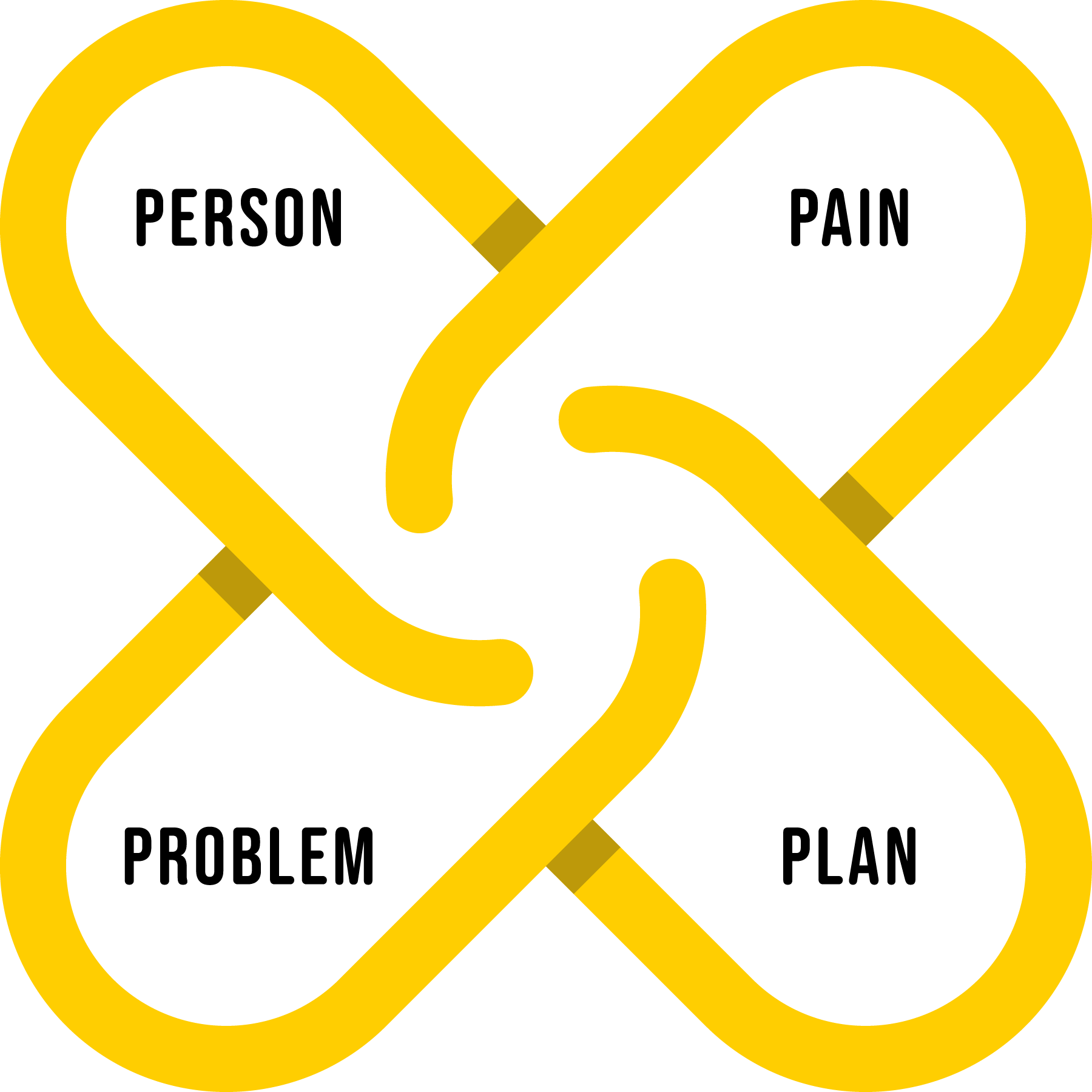 What Pro Athletes Know About the 4P Approach™ to Recovery and Injury Prevention
Grab this free video, where our very own Physical Therapist shares his secrets.
Don't let pain steal your ability
to do the activities you love
Many active people struggle to find long term relief from joint and muscle pain, because they haven't been able to pinpoint the root cause of their problem. We created a joint by joint approach to healing that identifies the source of your pain and restores movement with
a personalized plan, so you're free to move and do the activities you love again.