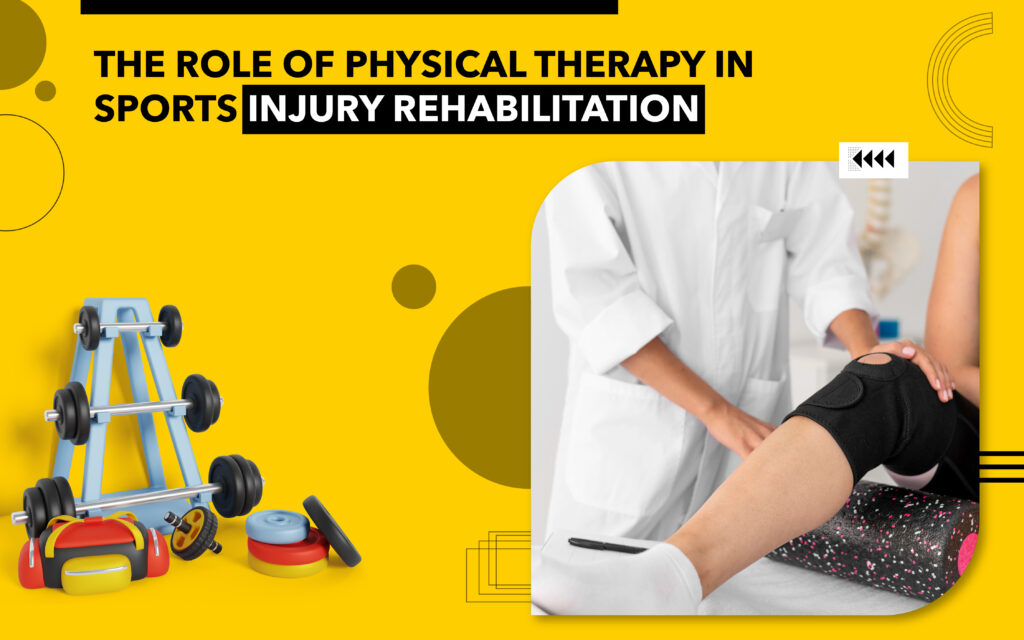 1. Proper Assessment of Body Condition
The first part of any physical therapy process is to conduct an exhaustive assessment of the athlete. It highlights issues the athlete faces and the required physical therapy processes to be included. The assessment identifies weaknesses and imbalances in the athlete's body due to injury.
There are several methods a physical therapist uses to determine an athlete's current physical status. These include movement analysis, functional movement tests, and joint and muscle strength evaluation, just to mention a few. Even post-therapy, athletes must regularly check in with their physical therapist to ensure their continued well-being.
2. Strong Prevention Against Serious Injury
The most important thing to do when rehabilitating from an injury is to ensure that the chances of the injury repeating are significantly reduced. Physical therapy plays a pivotal role in injury prevention and rehabilitation. Therapists in Seal Beach CA can educate the athlete on injuries that are specific to the sport.
Through careful review and analysis, therapists can highlight athlete form flaws. Once a report on the athlete is generated, they work on correcting some of the errors. These corrections are in the form of specific training regimens and exercises designed to improve their form. The therapist also teaches effective pain management techniques to deal with injuries better.
3. Reduces and Eliminates Aches and Pains
Athletes are required to perform at their best day in and day out. All the stresses and strains on their body can manifest in aches and pains. While not as serious as injuries, these aches can have a lasting impact on the performance and morale of an athlete. Physical therapy offers targeted techniques that can help reduce pain in a specific area.
Some of the techniques therapists use are deep tissue massage, heat or cold therapy, and electrotherapy. Physical therapy can reduce the pain by dealing with the root cause of the problem rather than combating the symptoms. Therapists can also educate athletes on bad practices like poor form and improper exercises to prevent aches in the future.
4. Avoiding Aggressive Medication and Surgery
There are several instances of athletes not being able to recover effectively because of medication and invasive surgeries. Opting for physical therapy as athletes' primary healing method can accelerate recovery. It can also help prolong their career and ensure a more permanent recovery.
At their end, physical therapists work on helping an athlete completely with zero side effects associated with medicines. Another benefit is that physical therapists empower patients to effectively avoid future injuries and manage their current situation.
5. Gain Better Balance and Mobility
Mobility and balance are areas of sports injury rehabilitation that other methods can rarely solve. Physical therapy focuses on improving an athlete's balance through structured programs. These can help build an individual's stability and spatial awareness. Physical therapy improves these attributes by using balance pads and other equipment with unstable surfaces.
Patients must undergo intensive balance training exercises such as gait training, posture corrections, and coordination drills. Therapists record the athlete's progress and ensure they stay on target during recuperation.
6. Accelerate Recovery
Physical therapy has helped athletes recover quickly and effectively for decades. Unlike other methods like medication or surgery, physical therapy is holistic. It works to alleviate the problem rather than the symptoms. Physical therapists help create a customized therapy routine to identify and eliminate injury or weakness.
Patients are also taught effective pain management techniques that can help them control and alleviate pain. It improves an athlete's range of motion, especially when recovering from a serious injury.
7. Regulate Blood Sugar Levels
Another important aspect of physical therapy, specifically for athletes coming off a long period of inactivity, is lowering blood sugar levels. High blood sugar can cause several issues in athletes, including diabetes and cardiovascular diseases. Focused physical therapy and nutritional changes can help reduce blood sugar.
Physical therapists can suggest exercise programs that are safe and effective for reducing blood sugar. Regular therapy sessions can help keep the weight off and build muscle. Physical therapy can help reduce stress, thereby controlling cortisol spikes, which increase blood sugar.
8. Restore Pain-free Joint Function
Physical therapy plays a vital role in joint issues during sports rehabilitation programs. Your therapist can identify joint issues before they happen and intervene early to prevent them from worsening. Therapists can then employ joint mobilization techniques that reduce stiffness and restore joint function.
Additionally, therapists also work to improve the strength of the muscles in the surrounding area and improve flexibility to prevent joint issues from cropping up. As time passes, the rehabilitation exercises' intensity increases to help accelerate recovery. Once the athlete completes the joint rehabilitation, the therapist runs an assessment to ensure they can safely return to sporting activities. Motusspt can be your wellness partner if you're looking for professional physical therapists in Seal Beach CA.