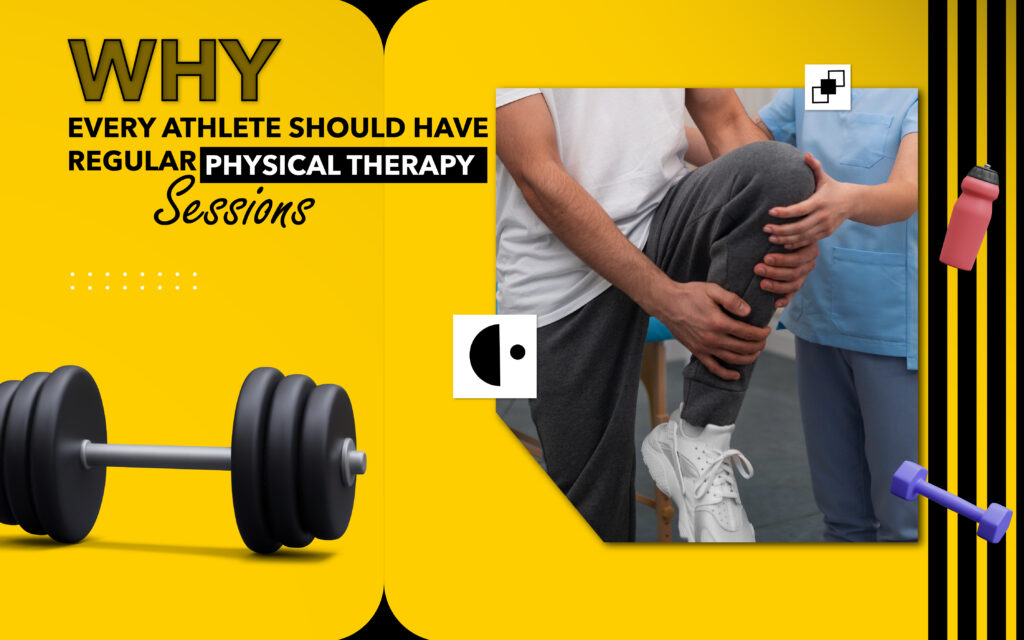 1. Quick and Effective Pain Relief
As an athlete, you push your body to the limit every day. This means you are exposed to challenging scenarios, sometimes resulting in painful injuries. Physical therapy sessions have been shown to provide effective pain relief for all classes of athletes. Since it requires very few accessories, it can also be administered quickly.
A physical therapist uses several methods to help alleviate pain in the body. These physical therapy techniques include massages, joint mobilization, traction, and electrical muscle stimulation. The biggest advantage is that since the athlete avoids medication, there are no risks of side effects with physical therapy.
2. Prevent Serious Injuries
Injuries in sports cannot be avoided for the most part. Depending on the severity of the injury, athletes can lose a lot of time and money. Injuries can also sideline athletes during their prime, preventing them from achieving their full potential. But physical therapy can reduce the aftermath of serious injury and even prevent it.
Hiring a physical therapist in Seal Beach CA can give athletes a huge advantage in injury prevention. They consider several factors that can result in injuries, like improper training practices, improper gear, and bad form during playing, just to mention a few things. They have the experience to recommend proper preventive action that can help alleviate pain and recover quicker.
3. Accelerate Recovery Time
Injuries are inevitable in an athlete's life, which means recovery times become crucial in the long run. The quicker an athlete can get back on their feet, the better it is for their career and health. Unfortunately, in the pursuit of quicker recovery, some turn to surgeries and medicine that can cause damage in the long term.
Several reports suggest that athletes relying on physical therapy recover quicker and have no debilitating side effects. Tailored physical therapy with an experienced therapist is much more effective at reducing downtime and recuperation. Physical therapy takes a multidisciplinary and holistic approach to helping them get better.
4. Improved Strength and Conditioning
Strengthening and improving physical conditioning is a simple way to improve athletic performance. However, this is easier said than done because hitting the gym without proper guidance can result in improper training methods and loss of flexibility. In this case, simply building muscle is not the solution. The goal is to ensure athletes get stronger in the areas that impact their game.
Physical therapy plays a huge part in strength gain and conditioning. The advantage of physical therapy is that it focuses on functional movements. Therapists can guide athletes to proper lifting techniques and form that can help them strengthen their body. Athletes should also focus on periodization techniques that vary in intensity on different muscle groups.
5. Superior Cardiovascular Performance
Cardiovascular capacity is an area where athletes can gain significant advantages in their sport. The more effective their cardiovascular system is, the higher their endurance. Physical therapy improves cardiovascular function through several activities, most notably high-intensity interval training.
Therapists work with athletes to create a customized training session for them that includes aerobic and anaerobic exercise routines. They include plyometrics, calisthenics, and other types of functional movement training. These exercises are done in specific intervals to ensure the most cardiovascular gain.
6. Increased Body Flexibility
Improving flexibility is an important part of an athlete's training regimen. Better flexibility gives an athlete more balance and prevents serious injuries. In fact, one of the causes of injuries in any sport is the lack of flexibility. This is an area where a lot of athletes don't have a lot of experience.
Physical therapists focus on helping an athlete's flexibility through dynamic stretching and proper warming-up techniques. Inadequate warmup means a muscle cannot work optimally, resulting in strains and cramps. Experienced therapists can also use myofascial release techniques that can help improve body flexibility.
7. Improved Performance and Endurance
Physical therapy includes structural training methods designed to get the most out of an athlete. Regular physical therapy sessions have improved overall performance with a distinct increase in their endurance. Physical therapists educate athletes about cramps and other injuries resulting from muscle fatigue.
Through proper physical therapy and focus techniques, therapists ensure that an athlete can perform for longer without tiring out. Physical therapists also use performance metrics to track their progress and adjust training plans dynamically. All these can contribute to an athlete's ability for maximum performance for longer bursts.
8. Better Balance and Range of Motion
Balance and range of motion are vital aspects of an athlete's performance. Balance physical therapy sessions are all about ensuring the best possible performance, even in complex scenarios. These sessions are needed if you are recovering from an injury. Physical therapists create challenges on unstable surfaces that improve body stability and proprioception.
A physical therapy program focuses on multidirectional activities and improved range of motion for joints. Physical therapy aims to improve functional mobility and overcome limited movement due to injury or improper execution. For high-quality physical therapy care, visit Motus Therapy at Seal Beach CA.